You might be our missing piece if you have:

A curious and proactive approach to learning
A good understanding of OOP and algorithms
An on-going bachelor's or master's degree in Computer Science/Informatics
Good English skills
Analytical and problem-solving skills
A passion for programming and all its quirks
A sense of belonging while reading about our culture
Here is what we are offering:    
8 weeks of paid internship, from 1st of March till the 30th of April
4 hours a day of remote learning and self-development
Cutting-edge technologies – React or .NET
A learning period and an exciting project 
Experienced mentors ready to be by your side
Hands-on experience guaranteed
A long-term employment opportunity
An awesome culture to belong to
Our recruitment process: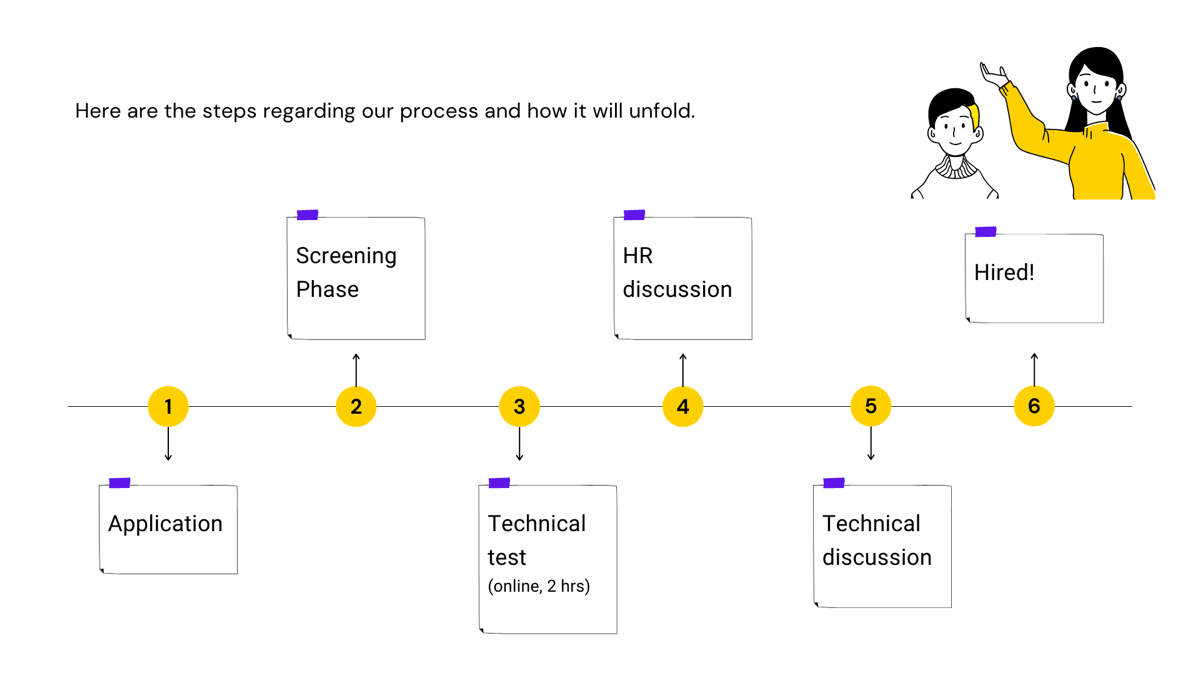 RebelDot is all about leading the line and building true value through innovation. We are a software development company, focused on developing web and mobile apps, also mixing in tech consulting, UX/UI design, quality assurance, machine learning and AI. From our offices in Cluj-Napoca and Oradea we are working with start-ups or enterprise clients in order to make their ideas become reality through our complete software development life cycle.
Togetherness, Care, Growth, Fulfillment and Fun are our core values, the very essence that guides us through everything that we do, be it software development, offering our clients a top-notch experience or looking out for our colleagues.
Or, know someone who would be a perfect fit? Let them know!